As a photographer, I really enjoy taking unique photos of just about anything and making them into a one-of-a-kind piece of art. Everything is unique in some way and I enjoy capturing that uniqueness and showcasing it.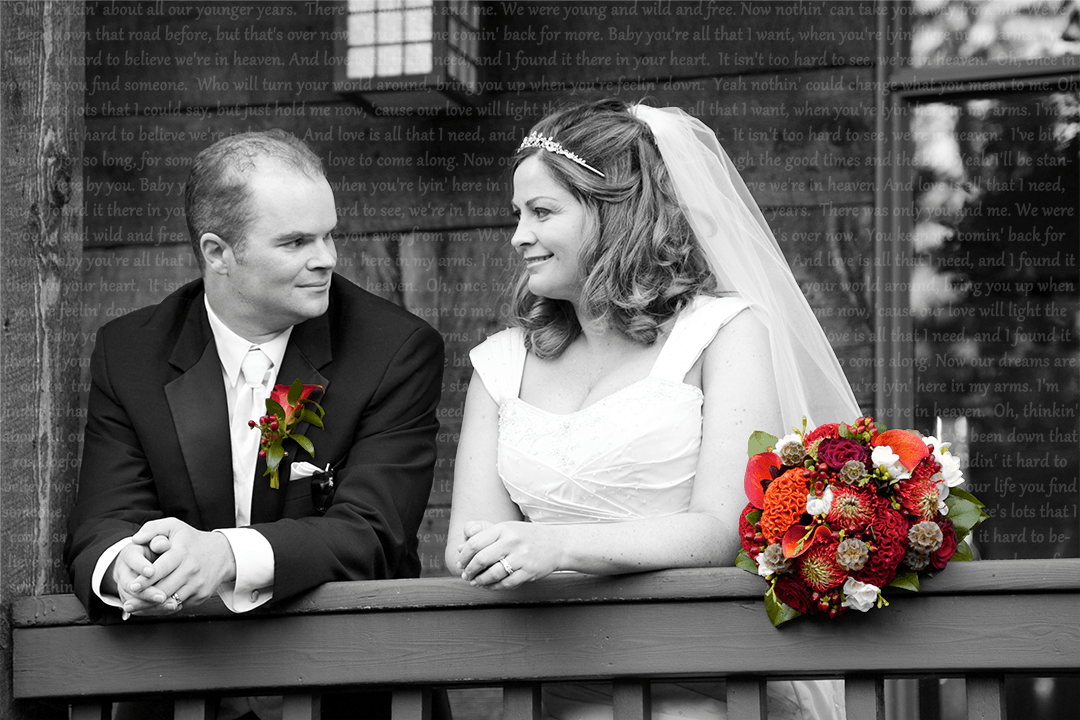 Take a moment in time, a wedding for instance, and let's make it into a memory.

For this couple, I added a dramatic colour splash to their beautiful black and white photo and overlaid the words to their wedding song in the background. It was printed on a 16" x 20" canvas and certainly leaves an impact in the stairwell of their home.
Graphics and artwork can be printed on almost anything! I love creating fun graphics and meaningful artwork for you to display, however you see fit. Check out the custom gear below... they are just a few of the many, many options there are. If you have an idea, but just don't know if it's doable, ask me!